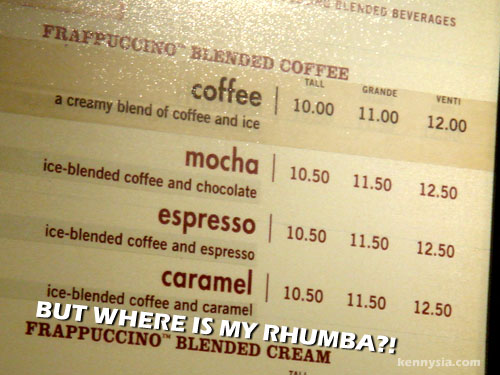 OMG, Kennysia annouced that Starbucks will not be serving their Rhumba Frappucinno anymore.
Rhumba wor, the best drink, my favourite drink, now gone from the menu. I don't know how true it is but a picture speaks a thousand word.
Now I beginning to miss my Rhumba and I cannot Rumba anymore at Starbucks again.
BTW, picture from Kennysia.com